Whew!! What a week - Started on Monday night with my 2 year old getting sick and Mr. Spouse and I didn't get to bed until 2 a.m.. Then Tuesday, I didn't get anything done because we went to bed at about 8:30 since we got NO sleep the night before, then Wednesday was Parent/Teacher conferences, which I had ONE parent come...did you count that?? yes, ONE! AND I had to take Autumn because Mr. Spouse was working, so THAT was fun. LUCKILY, my intern was there and she was GREAT with Autumn - she used to be a preschool teacher :) My house is a wreck, we haven't eaten "real" food all week, and I'm way behind on my plans for next week! And in the midst of all that, I've been dealing with the paperwork for the selling of my other house that needed to be faxed right then and there or else they were going to close the file! sigh...lol.
Thankfully, I have a WONDERFUL volunteer that I tell almost every day that my class would be lost without her! She ran to Office Depot for me with my flashdrive and teachers' reward card to print up some of the fabulous centers and stuff that I've been getting as freebies (and of course, buying...but shhh! don't tell hubby!)....and she's been cutting them out for me!! I swear I would be lost without her!!
And I'd be lost without all of you out there sharing your FABulous ideas!!
In the midst of all that, I've been awarded the Blog on Fire Award!! THANK YOU
Buzzin' on Cupcakes in 1st Grade
!!! It totally made me smile a big 'ole smile! (Plus - it's probably one my fave awards, since Mr. Spouse is a firefighter! ha!)
I'm supposed to share 7 things about myself and then pass this pretty little award on. So here goes...
1. I LOVE to cook - and that includes baking! I have an addiction to Pampered Chef (and I have a few friends and family members that sell it, which makes it even more addicting! lol). My husband can't believe how many "tools" I have..haha! But I just tell him, the better to cook for him with.
2. I was totally born in the wrong decade...I LOVE classic rock and 80s music! I'm 29 years old and love to bust out Queen and old-school Aerosmith songs :)
3. I graduated college when I was only 20. I was the only one in the crowd that couldn't go out and legally celebrate - ha! Which means, I've been teaching for 9 years - next year will be my 10th year anniversary for teaching - that is JUST CRAZY to me!!!
4. I own more floppers (flip-flops to y'all) than I do any other pair of shoes...lol! I hate wearing shoes unless it's cold outside, and I live in FL, so that doesn't happen except for like 2 months of the year, and then I have my favorite 2 or 3 pairs.
5. I can't WAIT to be able to workout again!! I will be running in the Disney marathon in January of 2013.
6. Oh, I can't really workout or run right now because I'm almost 7 1/2 months pregnant....baby is due New Year's Eve!!!
7. And I have thrown HUNDREDS of names out at my husband for our baby girl #2. He has said "no" to every. single. one....no lie! He's worse than a teacher trying to name their kids! The only name he has said he likes is Wynter. I REALLY like that name too (her name would be Wynter Lilly - I heard it on a show one day)....but our first daughter's name is Autumn Rose. Ha!!
And now for who I want to pass on the award to!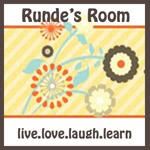 Jen is a 6th grade teacher, but she has some AWESOME art ideas that I'm even able to modify for my
little 2nd graders.

and....
Yvonne
is great! I just bought her Sassy Cat money tiered tub and I am loving it!
These are just a few blogs that I am LOVING right now! I have been getting so many great ideas from everyone out there! Make sure you visit these fabulous blogs and tell 'em I sent ya!