I have been bitten by the crafting bug again! I have been wanting to redo the girls's room, but I could NOT come up with a "theme." I just knew that I did NOT want to do a character or anything because those go out as quickly as they came in...
Well, a while ago, I was perusing Pinterest....and I came across THIS
It's for a birthday party...but I just FELL IN LOVE....it was love at first sight. Check out the pin
HERE
. That was going to be my color scheme....So, I was on a mission...paint the walls that light coral color, (got the paint...just haven't painted)...
Find white furniture for the girls...found some beds on craigslist - check!
The thing that was really stumping me was that I wanted the teal/seafoam QUILT...not a comforter...and I didn't want it frilly...just a plain ole cute quilt...well...I found it! So now I'm all gung-ho about finishing up their room...(even though B is still in a crib so it's going to take away a little bit from the look when it's finished.)
I had this really cute idea I wanted to do for "Art" for their room...so last night I was mixin' colors to make coral (believe it or not, I couldn't find shades of coral in the paint aisle).
Just LOOK at those colors together - I'm in LOVE!!!
So today, I dusted off the good 'ole Cameo!!
And I went to Micheal's to get a few last minute things for the project...and while I was there, I stocked up on cardstock because they were having a sale!!
(this isn't even all of it...shhh...don't tell the Mr!)
And after MANY trials and errors....and MANY texts to my friends for "what do you thinks,"
I FINALLY finished!!
I used a "pearl" white paper for the letters and a slight-chevron paper for the sun.
I'm in LOVE!!!! THIS makes me happy!!!
This is the song that I sing to them ALL the time...so much that even B can "sing it" to me now! Be still, my heart.
I made it all on my Cameo, so nothing for you to print out, BUT, here are the "numbers" if you want to make it your own
And the shapes for the sun, I just made them...here are the sizes for the boxes....
Use whatever you paint colors and cardstock you want...cut out, and modge-podge, and tada!!!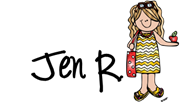 13