Ok - so I just spent a few days updating even more of my Bear Snores on pack.... and I even copied off all the pages I'll need and planned my centers....
and then???
I realized I'll be having a sub next week (cough, cough - I feel a sickness coming on -haha!) and I didn't want to "waste" my activities I had planned...lol
I mean, it's not for the whole week or anything, but I really wanted to do this pack with my kids. It's one of my favorite packs.
SO, I'm pushing it back a week, and then I'm just going to extend the "snow" activities.
I know some of you are really tired of snow activities in your rooms, because well, you're probably really tired of the real snow - ha!
But I was reading Snowmen at Work - and we were doing some cause and effect with the books, and I asked "So, why do you think the boy thinks his snowman shoveled the snow on the sidewalk??" They looked at me - so I elaborated....well, when it snows, where does the snow fall??
They gave me EVERY answer EXCEPT for the sidewalk...lol. They just thought that the snow didn't fall on sidewalks and roads - hehe...my poor kiddos.
They LOVE reading about snow....
So next week?? I'm going to be doing non-fiction snow activities...
Soooo.... now I gotta get off here and plan for next week..... AGAIN...lol. Gotta go check my google drive files- and TpT...lol...I KNOW there are some awesome things out there on snow!
I PROMISE, tomorrow, I'll be back with some pictures of what we've been up to this week. Some fun stuff!!
Anyway - here's the updated pack (again!) - poor pack keeps growing and growing....
I just added some adjectives into the word sort activity, and some more story structure pages, AND a sentence scramble - my kiddos love these things!
Non-Fiction Student Reader
Bear Facts writing pages
This pack uses Bear Snores on (as well as Bear Feels Scared). It also teaches about hibernation. Activities include:
Sequencing
Tree Map - is, can, do for both Bear in the story and nonfiction bears
Vocabulary Cards for the story AND for the hibernation unit
Picture Dictionary
Label a Bear with caption activity
Show what you know!
Compare and contrast - spring/winter bears and two different books
Writing extensions
Word sort with cut and paste activity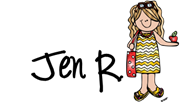 0