Wowwy zowwy!!
It's September already!
WHERE does the time go??
I have been in school for 4 weeks now - with a BIG change coming this week for me.
I can't believe we've already had 20 days of school. yeesh!!
But right now, it's time to link up with Farley's montly Linky!!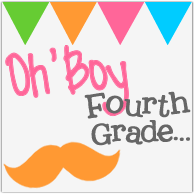 What do I mean by more time!?!?!
SOOOO many things
I want more time with my mom (she's heading back to Colorado as we speak)
I want more time to plan and create and prepare for school
I want more time to blog and blog stalk
But more importantly, I want more time with my babies....as babies.
Yesterday was my baby girl's
3rd Birthday
!!
I usually give the "how-to" for linkies, BUT I want to let y'all know, I found an even BETTER way to do it - a short cut (on PC's)
Tips...
1. Right click and copy her template
2. Open Power Point (or I use publisher) and insert (or paste) the image.
3. Create text-boxes and type in your answers.
4. Go to file....save as...and in the dropdown box, choose JPEG as the format
5. Upload the image to your blog :)
Note - I know NOTHING about Macs, sorry!
BUT, last month, a sweet blogger, Meghan told me how she does it in a MAC...
Doing the currently on a Mac is pretty similar! I save the image, and then I open it in Pages [the Mac version of Word]. I add text boxes over it with my answers, then I take a screen shot [command/shift/4] & save.