So, last night I was reading the newspaper. Turned to our Local Section....
BAM!
Wow....Front page news....It was voted on. Our district CLOSED a school in our district.
Now, I'm sure we're not the only district to do this....BUT
ok....so I work in Brevard County....the district in which Kennedy Space Center is....or rather was. (well, it still is there, but not in all it's glory like it once was...you know...it's missing that little thing called the SPACE SHUTTLE part to it now???)
one of my PD days was there - it was actually a really cool inservice!
we went to the last shuttle launch...that's A saying "PLANE!!" pointing to the shuttle
Since our space shuttle program closed and HUNDREDS (maybe thousands if I remember correctly...though not all around here) of jobs were lost, we knew our county (as a whole) was going to take a big hit economically....
We knew that our schools were going to take a hit too, with everyone having to move to find work...They only closed one school, and it was in the north of our district...where KSC is (I am in the WAY south of our disctrict - we have a really LONNNNG district). Their student count in the north of the district is slowly dwindling, which I'm sure is because of the closing of the space shuttle program.
I just wonder if anymore are going to have to close :(
If you want to read the article, click on the pic below.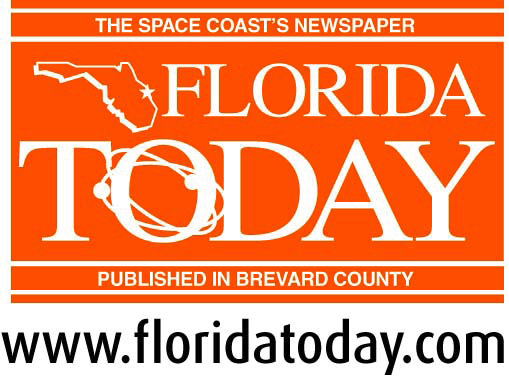 Ok, sorry...Now onto my recipe...
Carrot and Zucchini Muffins
These muffins are SOOOOOO yummy!!! The name sounds gross, but I promise you, they won't last.
I do a lot of "sneaky" recipes. Mainly for hubby (shhhh!! lol) and baby girl, but of course it's an added bonus for me too. I'll share more of my "sneaky" recipes as time goes on.
I saw this on
Giada's show
on the Food Network, but I tweaked it a little bit.
First, you gather your ingredients.....
Ingredients
1 1/4 cup flour
1/4 teaspoon salt
1 teaspoon baking powder
1/2 teaspoon baking soda
2 teaspoons ground cinnamon
1/3 cup grapeseed oil (you could use canola or vegetable oil....grapeseed oil is a little more healthier with more vitamins and such, so I use it when I make my healthy recipes :)
1/3 cup maple syrup (make sure it's REAL maple syrup, not the fake "flavored" kind...or you can use agave...this is the "sugar" you are adding to the mix.
1 large egg, at room temperature
1/2 cup grated carrots (from1 medium peeled carrot)
1/2 cup grated zucchini (from 1 medium unpeeled zucchini)
1/2 cup raisins (optional...hubby only like raisins in dessert type stuff, so I usually only do half a batch with raisins in it)
Then you gather all your helpers...
See? Told you B was always around! lol
Preheat the oven to 350 degrees. Line 24 mini-muffin cups (they say this helps the muffins stay moist better. I didn't have any mini-muffin liners, so I did it without...
In a medium bowl, sieve together the flours, salt, baking powder, baking soda, and cinnamon.
In a separate medium bowl, whisk together the oil, syrup, and egg. Add the dry ingredients and mix until just combined. Mix in the grated carrot, grated zucchini, and raisins.
Even after I grated them, I still measured them out...I'm a horrible estimator, so with baking, I tend to measure everything (cooking? not so much...but baking is such an exact science)
1 cup of carrot and zucchini combined
Your mixture will look like this....and it'll look like you don't have enough..lol
Scoop into the muffin pan using a small scooper, or you can use 2 small spoons (it's a pretty sticky batter, so you'll need the help of the other spoon)
Bake for about 15 minutes
Do you see the batter stealer in the picture?? lol
She is totally her mother's daughter...I STILL eat the beaters and spoons...lol!
And VOILA!!
I think this was Autumn's 3rd or 4th muffin..lol. She LOVED them!!
Then, I have a question to ask of y'all. Do any of you have a big dog?? Our poor Pete, he doesn't get any toys - he destroys them in like 30 seconds so it's a waste of our money. And he doesn't like the Kong stuff or anything made of the Kong material...nor does he like those SUPER hard bones that sound like they will crack your tile when you drop it. lol And each year for Christmas he gets one of those GINORMOUS dog bones...
yeah...that's gone in like 2 or 3 days. lol
Soooo....our poor dog has taken to stealing my husband's soccer balls....lol. Now, Pete KNOWS not to chew on things that aren't his...but for some reason...soccer balls?? Well, I lie - it's also basketballs...lol. But you know? They aren't cheap either - and they're gone in 30 seconds after he gets a hold of it too...We feel so bad for the poor dog, that we just let him have it - anyone know of any toys??