Why this picture???
Simple...my school is trying to get into this book!! Yeppers!!! We made our newspaper today!! The Sunday edition!!
Two of our teachers, one is the Autistic Unit teacher and the other is a 1st grade teacher, they are doing a duck drive to collect 10,000 rubber duckies!!
They are using them as teaching aids, but also...why not go for the gold?! Right!?!
Click the picture to read the article!
Welcome to my day...
This is how my day has been since lunch time...no joke...I'm not sure why...constantly hungry...and needing to be held, and swaddled, and rocked, and burped...lol. Just one of those times that is so frustrating because you just want to make them feel better!!
And hubsters worked for 36 LONG hours!! I would make a HORRIBLE single mom - I don't know how my mom did it for 9 years...or how any other single mom does it...granted, I have a newborn and a 2-year old...one of the worst combinations ever..lol.

But bless my hubby's heart. He came home, from working 36 hours mind you, and kept my rowdy little 2 year old busy, playing with her in all kinds of ways that I just couldn't handle anymore. I love him. He definitely earned brownie points....who needs flowers, or chocolate, or a diamond tennis bracelet?? Just saving my sanity will do, please and thank you!!!

Wait.
I'd rather have this "Cry Baby"
Johnny Depp in Cry Baby
Haha!! You guys know this movie, right?? Probably one of the BEST- Worst movies. Ever. Hands down! I love this movie! lol
TAG!!
Wowwy! Finally got a chance to sit down and check my email...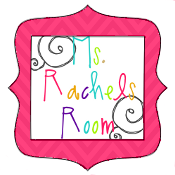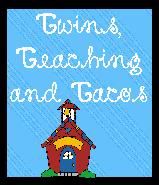 have all tagged me!! wowwy!! That's a lot of questions. When I figure out who's questions to answer (sorry, I don't think I can do them all - or that anyone wants to sit through 12 x 6 answers..lol!)
You're all on display!
My craft for the day
(well, last night)
Hubsters has been saying (many times) to me, "You know, you are such a neat freak and clutter-free person, so WHY do you let our fridge get all cluttered with pictures and stuff??"
Simple. I LOVE pictures...in fact, I have a hard time taking pictures down, especially some that are my favorites - so I just keep adding more! lol.
Could this be why??
Anyway...I had bought this GIANT cork board at Ross a long time ago, and I was waiting to get motivated to figure out what to do with it.
Well, I just added some fabric to it - I couldn't take of the back, it was weird. So, I just shoved the fabric under the frame on the front. I stapled down the fabric around the edges and voila!
I added thumbtacks to the back of our magnet calendar, and then took our pix off of our fridge and put them on there.
(sorry the pictures are kind of "brown." I think the camera was on wrong setting)
Then, there's this gem that goes under my calendar :)
(no, it's not in the top pic, because I forgot to put it on before I took the picture and hubsters was NOT willing to pose again - ha!)
This is my bill holder I made....out of an empty raisin box and some wrapping paper!!!
I got the idea from one of my fave sites
....she did it for something different, and she did hers so that they were skinny and long...I wanted to see my bills, so I made mine wide and thin.
Her post doesn't exist anymore, but I do have some of her tutorial pics saved...
See???
Hers are skinny and long, so I just turned the box around when I was cutting and made it wide and thin.
(p.s....please don't go out and forage your post office for boxes....she had a disclaimer on there saying that! She had a large order shipped to her house since she owns a business, and she had some extras. Like I said, I just used a raisin box...lol)
I leave you with a question...
How did you spend your Sunday on this January day??
We played in our sprinklers :)