Just a real quick post tonight, we just got home from eating at a bonafide German restaurant - I felt like I was back at the Hofbrauhaus in Munich - ahhhh... memories...anyway, this post is IMPORTANT!!!
CALLING ALL FLORIDIANS!!!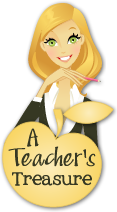 The 3 of us "got together" and decided it's way overdue! We've set up a meet up!!! Mark you calendars!!!
It's not JUST for bloggers - followers, fans, friends, stalkers, you're all invited!!!
We haven't set the place yet because we want to know where everyone is coming from first.
Just fill out the form so we know who is coming and where from so we can set up a place!!

Hubs has off that day, so A will be staying home, but B is coming with me! :)

Feel free to share the meet-up on your blog, FB, etc...just send them over to one of us to fill out the form!!

YAY!!!

(K, now I need to go eat cake - Hub's bday cake - it came out sooo cute!! I'll have to show you a picture :)