I'm a guest blogger today!!!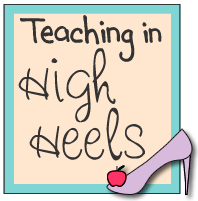 Go check out my post :)
On a quick side note -
My Media Specialist just showed me that we have a set of IPod touches now!! Just one for the whole school though...poo!!
BUT, I wanna know - what do you all do with them in the classroom?!? I've seen them being used in y'alls posts...so tell me!! I wouldn't even KNOW where to begin. But I would LOVE to be able to snag them to use in my classroom!!
Oh, also - there's a Spring Linky! :)
Click the pic to go check it out at 2nd Grade Superkids. There are some food and craft ideas too!
or