Today's recipe is a sneaky one :)
This sneaky cookie adds some protein and healthful aspects to your cookie-eating pleasure! lol...so now you can eat more, right!? haha!!
Sneaky Cookie Recipe
You can really use whatever flavors you want, but my favorite is oatmeal chocolate chip cookies!
I buy the Betty Crocker cookie mix bag (oatmeal flavor), and make as directed. Before you cook them, add in some chocolate chips and about 1/3 of a can of chickpeas....YES chickpeas!!! I know. Sounds bleh, right? I don't even like them (well, except hummus - we are addicted to hummus in this house - even A is). But I promise, it's just like adding nuts. You'll probably have cook the cookies a little bit longer, but they're pretty yummy.
Let me know what you think if you try them!
And now for some love that I've gotten....
This "lovely" award (hehe) was graciously given to me by: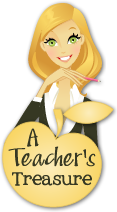 If you don't know any of these ladies, you MUST check them out!! They are great, and they always leave such lovin' on your blog too!!
I'm going to break the rules and not do the passing on right now...for a few reasons. Mainly, I gotta go put A down for the night, but also, I HATE feeling like I would leave someone out and there are so many good ones out there and so many of the ones I WOULD pick have already gotten it...so I'm just going to say keep a watch, because I give shout outs all the time! :)
Ok, I FINALLY get to implement my Seuss centers and activities this week, so I need to go plan - yay!
Have a Marvelous Monday y'all!!
And my prayers are with those who had tornadoes!!