(Brace yourself, it's a long one!)
Does anyone else thinks there needs to be a "like" button under the comments people make?? haha...
Ok...YES!! I will STOP my complaining....PEOPLE....WE HAD RAIN TODAY!!! lol....
There I was, sitting cutting my (MANY) felt strips for my new craft I'm doing...
(my little flowers I'm making into a wreath - more to come on that when I'm finished with it.)
and I heard a noise......Honey - what IS that noise??? Wait...that was him snoring (taking a nap)...nevermind.
HA!! It was the rain!! yay!!!!
whew! Our yard will drink today!!
(mind you, it lasted for like an hour....lol. They say that if you don't like the weather in Florida, just wait 15 minutes...lol)
Sorry, now...onto school-related.
Today is Chinese New Year. I actually love teaching this holiday - all the activities that I usually do with it. One of my favorite things to do is in math; introducing geometry with this book....
It's a pretty long book, actually, when you're trying to do all the shapes in it with tangrams, so I usually spend all week doing it.
Throughout the story, there are animals that he turns into, and the students can try to make them with their tangrams...see, like here, to get away from the alligator he turns into a duck (or goose??? lol), and the kids have to try and make that...it takes a WHILE, so I only do like 2 pages a day. That was with my 3rd graders, not sure about my 2nd graders.
Our math series always comes with tangrams...but if not, you can copy off a set of tangram shapes for each kid...click the picture to grab a copy of the tangram printables.
I would also read this book...
and have them do a CUTE dragon that is like a foldable with a beginning, middle, and end. Unfortunately, I don't have that on my computer, it's in my actual file at school (I got it from MY intern teacher like 10 years ago. I tried doing a google search for it, BUT yeah right...lol. I'm the kind of person that if it's not on the first page of results, I give up! lol). I've also done some things with money activities...since that's what the book is about.
I also go to our local Chinese restaurants and pillage their placemats. HA! You know...the ones with all the zodiac signs?? lol. We figure out what each kid's "animal" is and they do the tangram picture, gluing it down. Then under it they write about the best gift they have ever been given.
I'm a dog (hmmm....a female dog?? Really?? I'm NOT telling my husband that - I'll NEVER hear the end of it! ha!)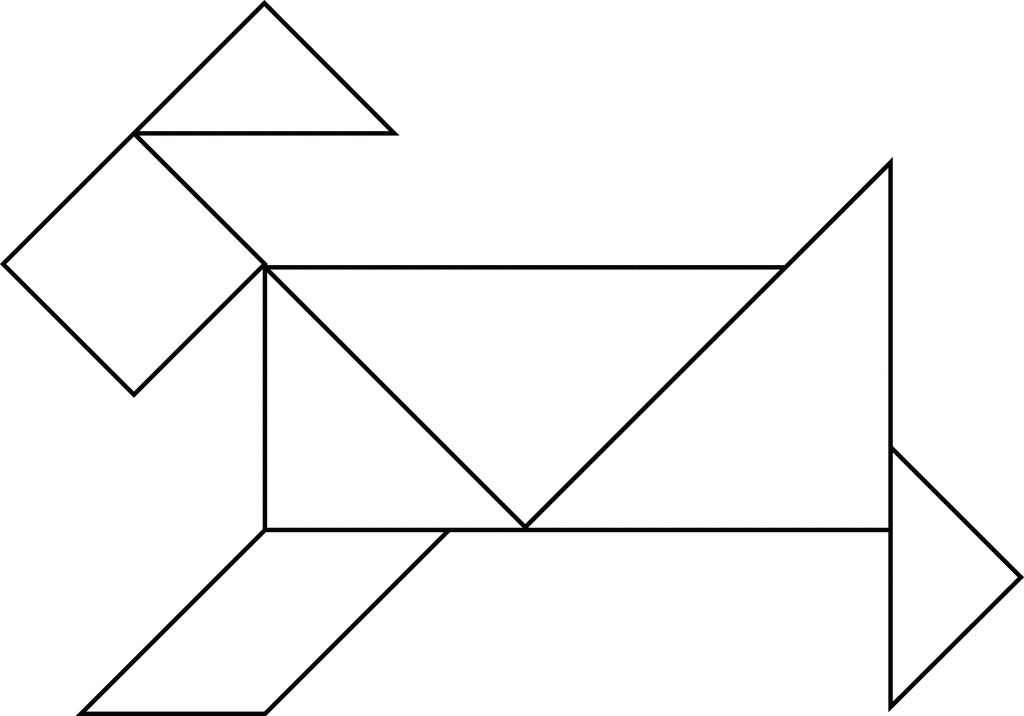 Yes, it's kind of like Christmas gift, but I really try to UMPH what happened in the book to try to get them to steer away from materialistic sort of things.
There are a LOT more activities I do for Chinese New Year...but with out my files....sorry, I can't remember all of them. Boo.
Now...onto the school-unrelated stuff...again...you like how I flip-flop?? :)
COOKING! lol
I made THIS last night!!
Salted Chocolate Chip Cookie Pie.....yummmoooooo!!!!
(I actually used DARK chocolate chips, 'cause well...I'm a bittersweet kinda gal!)
(AND today is National Pie Day...perfect!)
It helps a lot if you have a 2 year old helping you bake it!!
Well, in this case, she was helping to clean...lol. Also, a DOG is really good at helping to clean up too!!
don't mind her hair...she just woke up from her nap, AND she has curly hair - it's ALWAYS wild!! lol
Ingredients:
2 sticks unsalted butter, softened
1 cup brown sugar
1 cup granulated sugar
2 eggs
1 tsp vanilla
1 tsp baking soda
1 tsp salt (plus more for sprinkling)
2 1/2 cups flour
2 cups semisweet chocolate chips
Directions:
Preheat oven to 325 and grease a ten inch cast iron skillet with cooking spray.
Cream together the butter and the sugar until fluffy, then add the eggs one by one—beating after each addition. Add the vanilla and mix until incorporated.
In another bowl, whisk together the flour, salt and baking soda. Add to the butter and sugar and blend lightly. Add the chocolate chips.
Press the cookie dough down into your greased skillet evenly and smooth the top with your hand. Sprinkle additional sea salt over the top.
Bake for 45 minutes until very puffy and golden.
Let pie cool completely before cutting. Serve alone or with ice cream!
mmmm.... put it in the pan (if you don't have a cast iron skillet, I'm sure a regular skillet that is oven-safe will do just fine!)
and Voila!!
You can go
HERE
to see the actual recipe....
Ok, I promise, next recipe I give you will be a HEALTHY one!! lol. I swear, I'm a health nut...but I have to have my sweets everyday too!!
Man, I can't WAIT to start running again!! Which reminds me...need to update my song lists...anyone have any good recommendations for running music???
And I leave you with today's photo of the day....
The one on the left is Autumn when she was 2 1/2 weeks old...and the one on the right is Brooklynn, 3 1/2 weeks old. Ummm....can you spot the difference???
HA!
Ok, hope you stuck with me for that book of a post!!