First, I want to start off the post by showing you my students' reactions -
Reactions to what, you ask???
To THIS!!
Well, the letters came today!
I have never in my life seen kids so happy!!!
(p.s... PLEASE disregard the disastrous room! You can tell it's December for SURE in my room...lol)
They were so excited - it literally brought tears to my eyes!!
Especially for these kids... they are such a good group.
I seriously owe my friend's husband and parents and sister the BIGGEST thank you for writing those letters! And they were HAND written AND matched what the kids wrote about in their letters.
If you can, it's such a great thing to do for your students. And it really makes your heart sing!
Now...
wiping away the tears...
Here is a gift I made for a few friends...
I saw them on Elyse's post, and it TOTALLY made me think of a few people, so I had to make some :)
Click her button below to check them out.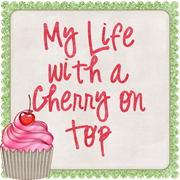 And these are what we made parents this year - I think it may become my go-to parent craft every year.
The girls' babysitter had one on her tree from her son from when he was in 2nd or 3rd grade,
and I thought it was so cute!!
So, I went to my local grocery store and asked for them to donate a few paper bags... you want those versus the lunch sacks you can buy because they are thicker/heavier.
The students traced a tracer, cut out the stockings, and I holepunched the stocking and then they got to sewing! haha... no worries, they used those giant plastic needles...like yarn needles??
hehe - some santa fun
AND, I made a few Cookie in a Jar to give out to our neighbors...and those people that you want to give presents to, but can't really think of anything???
They turned out super cute!
Click the pics below to print up the directions and labels!
Ok - I hope I showed you something worth while.... to make you wanna get your craft on!!
Tomorrow is the last day of school... super excited!!
I'm even already dressed for tomorrow! ha!
Any day that you can roll out of bed and just head to school is a good day in my book! haha!
I mean... wait... no... I won't be wearing the same pjs I wear to bed tonight.. who does that!?